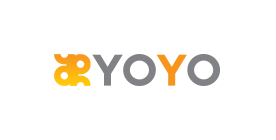 GREE Ventures invests in a US$1.3M round for YOYO Holdings
YOYO holdings just finished a successful fund raising by receiving investments from KLab Global, GREE Ventures and an individual investor. In exchange for the funding, investors will get a stake in the business. This fund raising will drive YOYO's efforts of expansion to emerging markets in Southeast Asia and South Asia this year.
In addition to KLab's cash investment, KLab Cyscorpions, a subsidiary of KLab in Philippines will be providing Technological, Logistical and Administrative support to help boost YOYO's operations. Furthermore, Mr. Taro Noguchi, president of KLab Cyscorpions will be inducted as board member of YOYO .